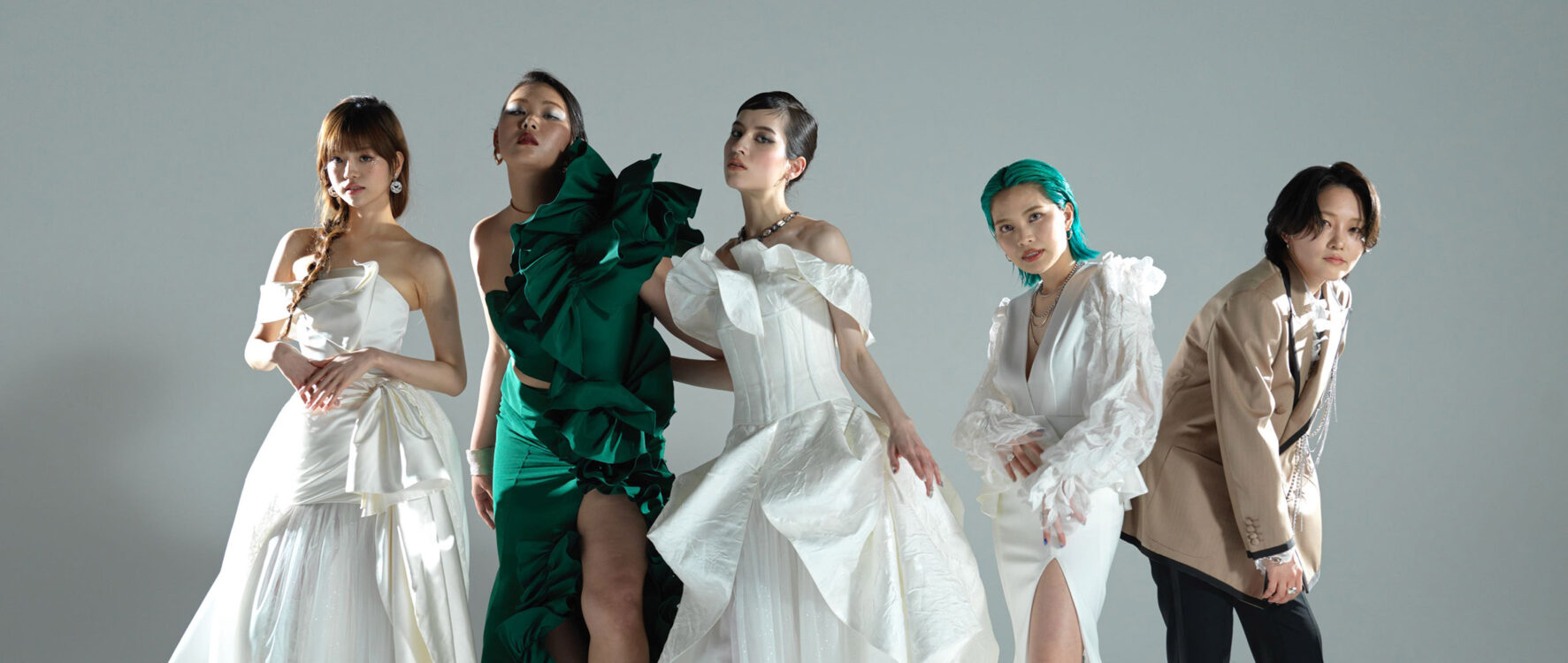 Action for the Future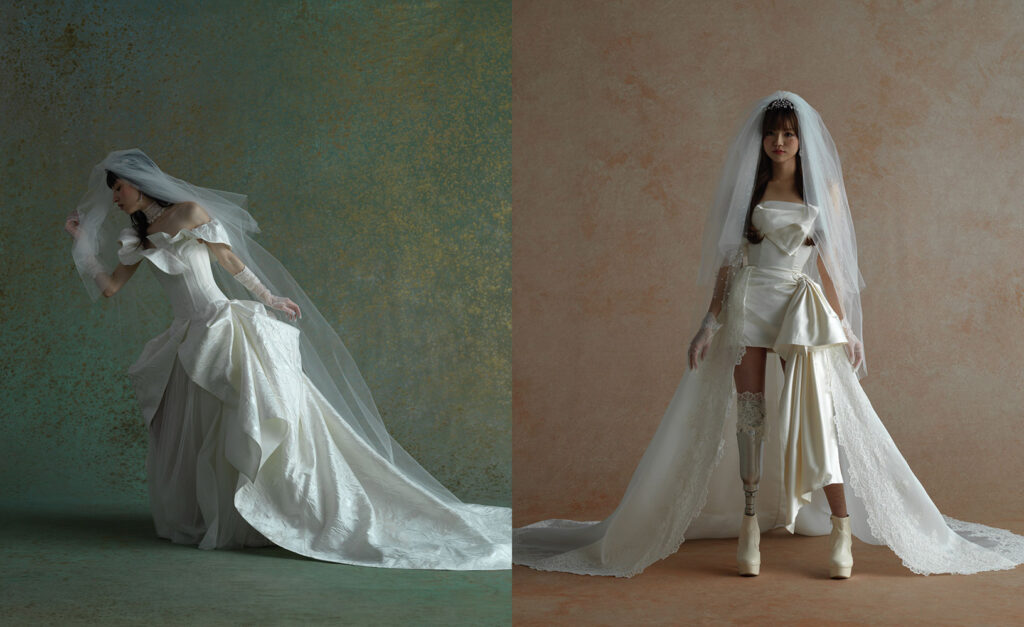 From uniformity to diversity.
Change the definition of "beauty".
The wedding is the most beautiful and shining moment of a lifetime. By its very nature, a wedding dress should be something that recognizes and expresses the diverse beauty and inner beauty of each individual. However, many wedding dresses on the market only express a certain kind of uniform "beauty," as symbolized by foreign advertising models. In this age of diversity, few brands still truly address the individuality of each person. Have we become trapped in the "beauty" created by existing advertisements? To what extent are we responding to the individuality of our customers, such as differences in body shape and diversity in sexuality? This project began by asking ourselves these questions.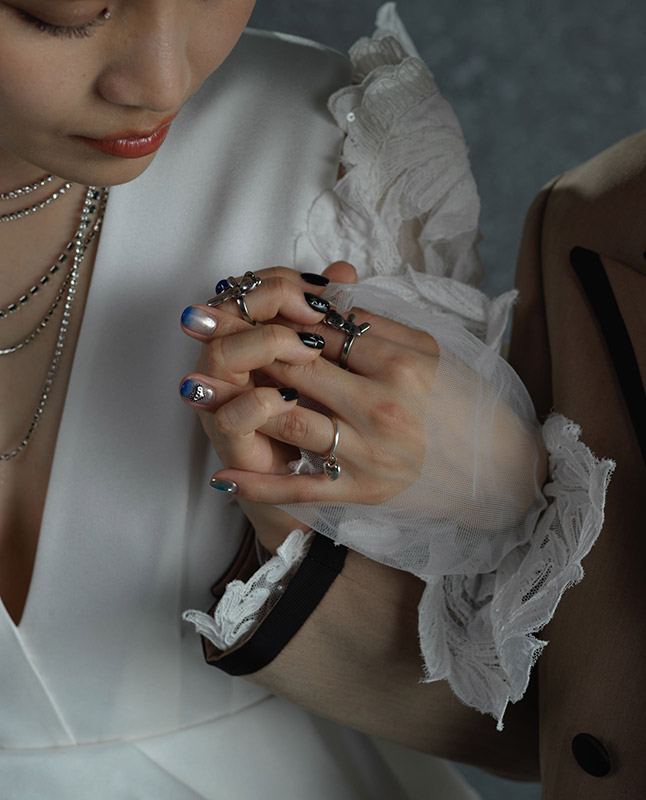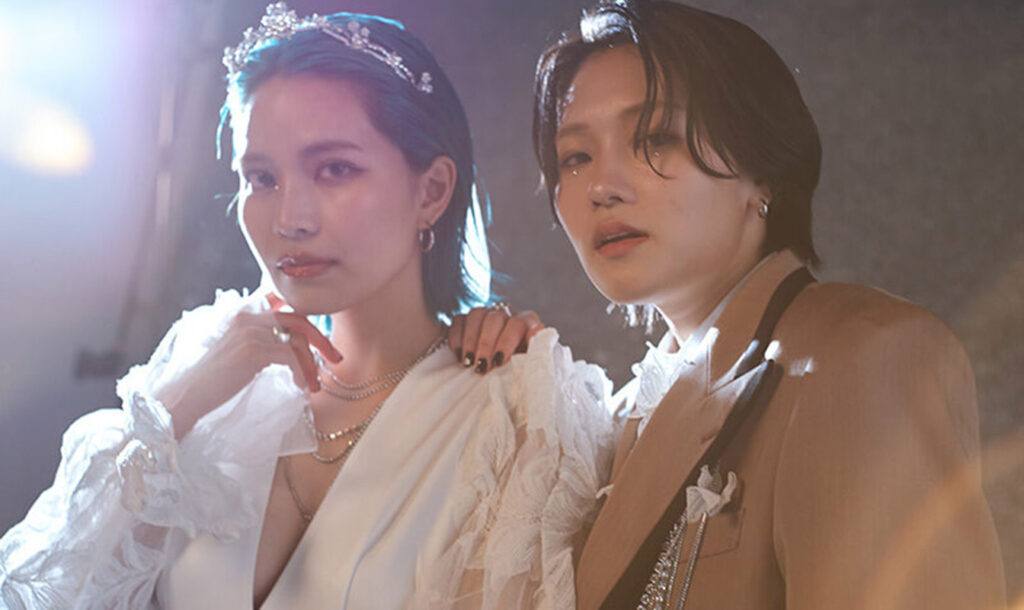 Create a dress line from scratch
that allows everyone to shine in their own way.
In this project, we were fortunate to have a group of models shining in their own unique way. A plus size model, a model with a prosthetic leg, a person who has come out as LGBTQ+, and a same-sex couple. We interviewed each of them in detail about their ideal costumes, and created original costumes. Our goal is to create an outfit that is not bound by preconceived notions of what a dress or a tuxedo should look like, but rather to pursue individual "beauty". By expressing diverse beauty, we will contribute to the realization of a society where each individual can shine through wedding costumes. The completed costumes will be available for rent at JUNO shops. We hope that this project will help not only those who are getting married but also many others to live their lives in their own way.