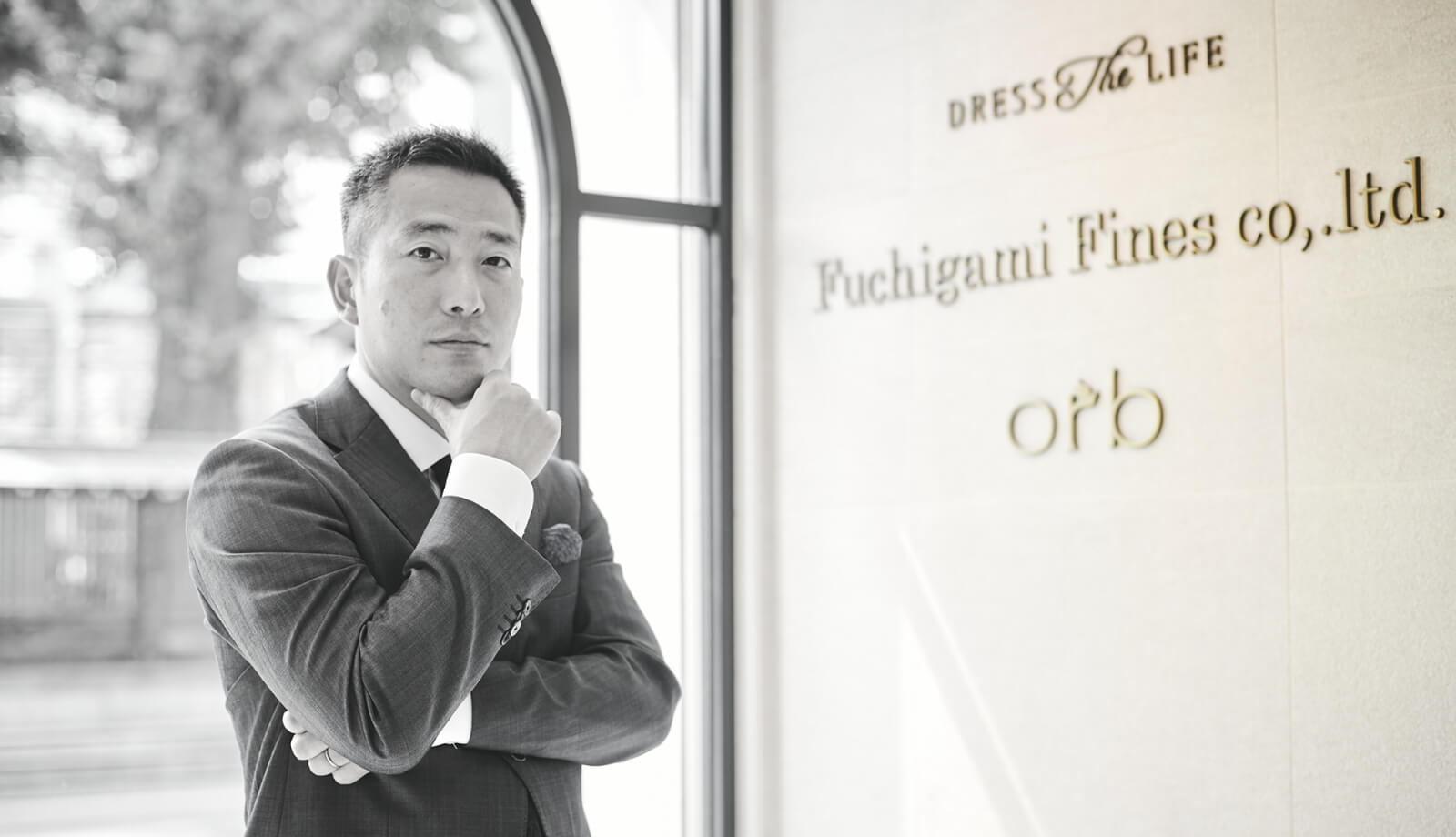 In 2020, everyone in the world experienced something unprecedented.
Everyone must have felt the transience of life, the meaning of freedom, the joy of meeting people, and the value of everyday things that we took for granted.
Through this experience of Covid-19, everyone must have wondered what it means to be alive.
It is precisely in such an era that we are determined to further emphasize our corporate philosophy of "Dress the Life".
We live a life once. Sometimes good, sometimes bad. Life seems to be long but it's actually short. We want to commit ourselves to making the journey of our stakeholders' lives happier.
We want to enrich people's lives with the services and products we provide. We also want to grow as a company that is deeply involved in the lives of employees, where they develop and feel proud of their own lives.
We offer world-class wedding dresses to brides all over Japan. We are proud to be in part of the biggest event of people's lives through wedding dresses.
We believe that dress shop has its value not only in dress itself but also in the process of preparing for the day of your life and the future beyond it: the moment you put on the dress for the first time, the moment you leave the fitting room and meet your groom for the first time, the time you spend choosing dresses, the moment you decide on the dress of your dream, and the moment you look back at yourself in your dress or tuxedo as you get older.
Because we are in the business of selecting your wedding dress of the life that will remain in your memory for a lifetime, finding and creating dresses is a challenge and a reward in our never-ending pursuit of quality.
The start of the pure white wedding dress is believed to date back to the English Royal wedding in early 1400s. However, in Japan, it was only from the wedding of Heisei Emperor and the Empress Michiko in the mid-Showa period that wearing dresses at weddings became popular. Compared to the Western culture, Japan doesn't have a long culture of wearing wedding dresses.
That is why we would like to develop beautiful dresses that was cultivated in long history from all over the world, introduce beautiful dresses to Japanese brides and help them find the dress of their lives.
For this purpose, we are committed to provide world-class products and services to Japanese brides with our own dresses developed based on the essence of the latest dresses from overseas excellent designers and the experience we have gained from traveling around the world.
Our company was founded more than 100 years ago as a Kimono shop. In those days, people took great care and used a single piece of clothing for a long time. If a child's clothes were torn, mother sewed it. Such were the times. Later, we started handling expensive Kimono as well, and we began to produce Kimono that would be treasured as one of the most important dresses for a special occasion. However, with the advent of fast fashion, now clothes have become disposable. And as the global trend, wedding dresses are also one-time disposable.
In recent years, SDGs is gaining more and more attention. Large scale production and disposal in the apparel industry is one of the major issues. Since our establishment, our wedding dresses have been used by our customers as a dress rent. Since our foundation as a Kimono shop, we have always placed great value on taking good care of clothes. We are one of the first companies in the world to offer wedding dress rent service.
Because it is an environmentally friendly system, we believe it is our mission to quickly expand the potential of this system to the rest of the world.
Also, Japan is behind other developed countries in terms of the gender gap index and social understanding of the LGBTQ community. We are committed to infuse a new culture into Japan through wedding dresses by expressing a form of marriage that is not limited by gender.
We challenge to create the culture through new values and possibilities by connecting Japan and the world, importing what Japan doesn't have from oversea and exporting what Japan has to overseas. Through this never-ending challenge, we realize our employees' development and together, we aim to be the one to make Japan more energetic.
Fuchigami Fines Co.,Ltd.
President & CEO: Yoshinobu Fuchigami